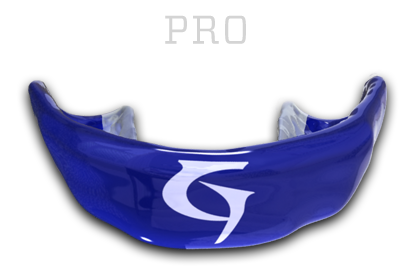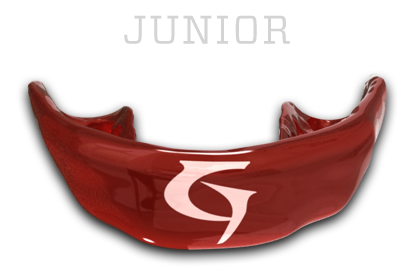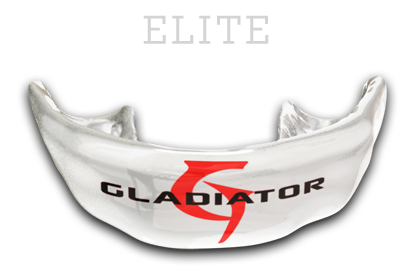 GLADIATOR® PRO
Recommended for all non-contact or minimal contact sports, as well as heavy-contact sports
Two layers of 3mm EVA material designed to absorb shock
Increased thickness to absorb and disperse direct impact
Formed over a model of your mouth for a tight, comfortable fit
Protects teeth from impact and reduces shock to the jaw joint


A Gladiator® does more than protect your teeth. It helps you gain peak performance. Our sport specific cuts are engineered to give you a competitive edge on the field, on the ice, in the ring or wherever you play.
BREATHE EASY
Our Free Flow System helps you breathe easier. With increased oxygen, athletes feel less fatigue, perform better and have more endurance.
PLAY WITH CONFIDENCE
Play with a Gladiator® or don't play at all. We're the best in the business. No one has done it longer and no one can do it better, giving you the confidence to go all out.
FEELS JUST RIGHT
Because of its custom fit, you'll actually wear a Gladiator®. Our sport specific cuts give you protection in all the right places without interfering with breathing or speaking. You won't even know it's there.
Buy the JUNIOR Now!
Buy the PRO Now!
Buy the ELITE Now!
Based on your sport and the structure of your mouth, your Gladiator® will have one of three Sport Specific Cuts:
Cut Back
for youth athletes with mixed dentition (some baby teeth).
X-Treme Cut
for athletes when oral communication and comfort is crucial.
Full Back
for athletes in heavy contact sports such as MMA and Boxing.